THE HARRY K FOUNDATION CHRISTMAS BALL
YOU ARE CORDIALLY INVITED TO ATTEND THE SEVENTH ANNUAL HARRY K FOUNDATION CHRISTMAS BALL ON SATURDAY, DECEMBER 14, 2019 - 6:00PM - 11:00PM AT THE REHOBOTH BEACH COUNTRY CLUB REHOBOTH BEACH, DELAWARE.
RSVP 302-226-0675
ATTIRE IS BLACK TIE
$250 PER TICKET
Last year's event was a huge success, and the 2019 Ball promises to be even better! As always, it will be an evening dedicated to the sponsors and benefactors who graciously support the Harry K Foundation and the "H4 Initiative." The hope is to proudly exceed last year's goal, all of which will be used, once again, for the sole purpose of providing nutritional assistance to children within the community.
Harry K promises, always, that the ball will be memorable...a lavish social affair society will look forward to every year. In keeping that promise, last year's event was wildly successful, featuring special limo service to those generous donors promising a Ruby or Diamond Sponsorship...valet service will be provided as well. A regal welcome was provided as guests arrived, and they were greeted by a glamorous room lavishly decorated with beautiful flowers, crisp linens and black-tie waiter service, all to be repeated annually.
All of the details for the 7th annual charity ball, are being planned and organized now, but guests can expect to mingle throughout a fabulous cocktail hour, amongst VIP's such as local business owners, senators, and various community leaders...all gathered for the sole purpose of celebrating and showing appreciation of each other's charitable generosity.
A DELICIOUS DINNER AND FULL OPEN BAR WILL BE PROVIDED FOR ALL THOSE WHO ATTEND.
THE ENTERTAINMENT FOR THE 2019 BALL WILL PROVIDE A NIGHT OF ENDLESS MERRIMENT, AND WILL SURELY CREATE LASTING MEMORIES.
The Christmas Ball will feature special guest speakers and a silent auction. There will also be an exceptional live auction featuring exclusive, limited edition Harry K pieces, designed and manufactured solely for this charitable event. These breathtaking creations are sure, once again, to be exquisite, and a cherished prize appreciated by any collector.
Purchase Tickets
Raffle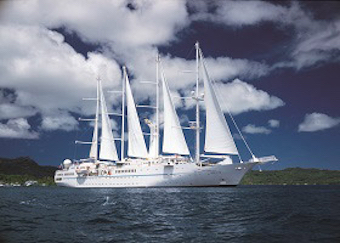 The Winner of this raffle will win a $3000 voucher for this wonderful cruise on the WIND SURF, Windstar's Flagship Sailing Ship, a 310-guest newly renovated flagship that draws admiring glances as she glides majestically into port with her tall sails billowing. During their cruise, guests will find the perfect setting in the beautiful new reception area or their luxurious staterooms, welcoming you to an oasis of relaxing indulgence.
For those, non-cruise goers, this voucher can be used towards any trip of your choice, be it exploring the beautiful castles of Scotland, a once-in-a-lifetime sporting event, or a fun-filled family vacation to Orlando.
One Ticket For $50 or Three For $100
Drawing will take place during the Ball on Saturday, December 14, 2019
NEED NOT BE PRESENT TO WIN –  AND MAY BE TRANSFERABLE