Who We Help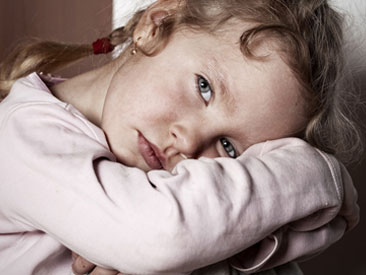 The Harry K Foundation, established by Harry Keswani, has vowed to raise money and donate 100% of these proceeds to help alleviate the problem of food insecurity in its local community.
H4 Initiative has pledged to support the Delaware Food Bank in supporting children's nutritional programming within Delaware.
Research shows that children who eat more nutritious meals are less likely to miss school, have fewer behavioral problems and perform better in school. Working with the Food Bank of Delaware the H4 Initiative will be addressing childhood hunger on all fronts – hunger after school, during the summer and on the weekends.
The Food Bank of Delaware provides emergency food for 241,600 different people annually.
"ABOUT 17,500 DIFFERENT PEOPLE RECEIVE EMERGENCY FOOD ASSISTANCE IN ANY GIVEN WEEK. 44% OF THE MEMBERS OF HOUSEHOLDS SERVED BY THE FOOD BANK OF DELAWARE ARE CHILDREN UNDER 18 YEARS OLD."

- THE FOOD BANK OF DELAWARE
A special thanks to all the foundations committee members. If you're interested in getting involved and would like to learn more about our organization please contact us.
View Our Committee List
The Harry K Foundation
"THIS IS ABOUT THE CHILDREN IN OUR AREA--IN DELAWARE--WHO DON'T HAVE ENOUGH TO EAT. WE MUST WORK TOGETHER TO CARE FOR OUR CHILDREN."
The Harry K Foundation was established on the beliefs and principles of its creator Harry Keswani. Harry was born in England, his parents were both from India, and through them he learned of the devastating effects of poverty and starvation, especially for children. For years he worked together with a friend in India, a homeopathic doctor, to bring necessary care to those suffering in poverty in his native country. Harry's beloved friend passed away a few years ago and he was left with a personal void, as well as an undying need to help those less fortunate. He was shocked and unnerved to hear of the rising problem of hunger and poverty in his local community. He was even more disturbed to hear that many school children consume their only meals while attending school, and will often go hungry in the evening and on weekends.
According to the USDA, with a population of just over 900,000 in Delaware the number of persons participating in SNAP for the 2012 Fiscal Year is 148,257. The number of households participating in SNAP in the 2012 Fiscal Year is 69,564. The average monthly benefit per person in 2012 was $127.36. The average monthly benefit per household for 2012 was $271.42. The household percentage of food insecurity from 2009-2011 was 10.9% of the total population, and an estimated 4.3% of Delawareans were experiencing very low food security.
WHAT EXACTLY IS FOOD SECURITY/INSECURITY?
The Harry K Foundation has promised to support the Delaware Food Bank in hopes that the funding raised will be appropriately dispersed to best serve and meet the nutritional needs within the State of Delaware.In 2006, the USDA introduced new language to describe what is food security, and the ranges of severity of food insecurity. High food security is explained as there being no indication of food access problems or limitations. For those experiencing a marginal food insecurity there may be one or two reported indications, being typically anxious over food sufficiency or a shortage of food in the house, but there is no indication of changes in the diet or food intake. Food insecurity is categorized in two ways... A Low Food Security is explained as a reduction in quality, variety or desirability of diet, with little or no indication of reduced food intake. Very Low Food Security is specified as there being reports of multiple indications of disrupted eating patterns and reduced food intake. The estimated poverty rate 2011 is 12.6%. The unemployment rate in DE in 2011 was 7.3%.
HARRY FELT AN URGE TO DO SOMETHING... HENCE THE FOUNDATION OF THE H4 INITIATIVE. HARRY HAS GRACIOUSLY DONATED HIS TIME AND RESOURCES TO THIS CHARITY AND VOWS THAT 100% OF THE PROCEEDS ARE TO GO TO THOSE WHO NEED IT THE MOST, STARVING CHILDREN.
He has comprised a committee of local leaders and knowledgeable experts who have pledged to work tirelessly on this project in hopes of reaching those in need within their home community. The Harry K Foundation has promised to support the Delaware Food Bank in hopes that the funding raised will be appropriately dispersed to best serve and meet the nutritional needs within his community of Delaware.
HARRY HAS PRONOUNCED THAT AS HE GROWS HIS BUSINESS NATIONWIDE, SO TOO, WILL HIS FOUNDATION EXPAND TO HELP OTHERS IN LOCAL COMMUNITIES THROUGHOUT THE U.S.
The funds raised by the Harry K Foundation will be dispersed through the Delaware Food Bank to support School Backpack Programs, as well as established and in instituting school pantries throughout Delaware. The Harry K Foundation will work closely with the food bank, staying in constant contact, communicating and coordinating where and when and to whom the trust will benefit the most. Through the committee of carefully selected community leaders and knowledgeable experts the hope and goal is to appropriate the funding to best serve, and meet the nutritional needs of children within Delaware.
The Harry K Foundation is a 501(c)(3) non-profit organization.  Your contribution is tax-deductible as allowed by law.